Celebrating our teachers on Thank a Teacher Day
Teachers are the architects of dreams, the nurturers of talents, and the champions of progress. Whether online or in person, teachers are instrumental in shaping individuals and societies; they unlock hidden talents, foster critical thinking and build confidence. Teachers are there to celebrate successes, provide support during challenges and shape the young minds that will one day contribute to society and influence our world.  
At Academy21, our teachers are the lifeblood of our provision; they bring our innovative online learning platform to life and open new pathways to education for our students. They are the guiding lights for our pupils who face challenges in attending traditional mainstream settings through individualised attention and adaptive teaching techniques.
 
Today we celebrate the contributions of all our teachers and thank them for the passion, expertise and energy they bring which makes Academy21 so special. We are also pleased to share some of the words of gratitude from our students below. Due to the sometimes sensitive nature of our provision, some of our students have asked to remain anonymous, however wish to highlight that they are no less appreciative of the connections they have with our teachers.  
"Sarah A Brown is the teacher I would like to thank. She has made my time on Academy21 so much better and I really think she deserves a massive thank you. She is one of the most helpful and easy to talk to teachers I have met; I really appreciate her support. It is always hard for me to get up on mornings, but I always look forward to my English lesson because of how polite and welcoming she is.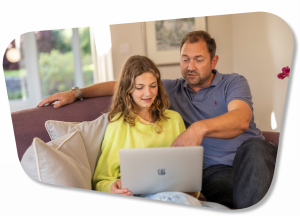 She is not only great at teaching, but she is great at listening and an amazing person to talk to. She always offers advice and makes sure if we need help we can always ask her. 
Thank you so much for my time at academy 21, you are the one who made me enjoy it." – Erron S, Year 10
"It is early days, but my daughter has taken a liking to her English already. Her teacher Ciara explains the subject matter well, is encouraging & makes each student feel like an individual & that they matter." – Parent of Year 10 student  
"I would like to thank all my teachers. I have been with Academy21 for the last 3 years and have just finished my last lesson. My teachers have all been so good so I would like to thank them all. Thank yous go to (in no particular order): 
Ciara Kelly: She has tried her best to get me through English (my least favourite subject!) and she has always been very encouraging, supportive, funny and helpful. I am going to miss her polls. She has had to put up with me for the 3 years but I am very grateful to her for not giving up on me! 
Nick Parry: He has been very good at explaining science to me and also teaching me how to answer examination questions. (Thank you also to Chris Naylor and Helen Perkins for their help and support in years 10 and 9 respectively). 
Mel Jones: I would like to thank her for 2 years of ICT lessons and guiding me through my first lot of exams last year and building up my confidence that I could do this. Also, for keeping me inspired and motivated to go into Computing. She also taught me Humanities in year 9 and I would like to thank her for that, too. 
Louise Hamilton: She has been very good at teaching me history for the last 2 years and explaining how to answer exam style questions. She has always been cheerful and understanding and I would like to thank her for all her hard work. 
Fiona Wilson: She has been my encouraging maths teacher for the past 2 years. I would like to thank her for explaining things in a way I could understand and for making me feel able to answer exam questions.  
Katie Lawrence: She taught me maths in year 9 and I don't know whether she still teaches at Academy21 but she has inspired me for maths (and school in general) again and made me feel like I could do stuff. She gave a massive boost to my self-confidence and I would really like to thank her for that. 
Thank you so much and have a nice summer." – Christopher, Year 11 student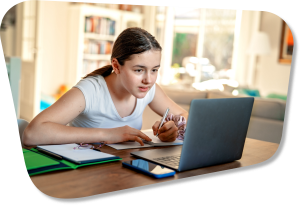 "I would like to thank Sarah A Brown   for being so encouraging and just amazing.  I never used to be a massive fan of English and at times found in quite boring however Sarah really encouraged me to keep trying and I now love English and write multiple short stories because she helped me find the enjoyment and excitement in writing.  
I am a member of academy 21 because I struggle to attend school due to extreme stomach pain. However I have now found so much enjoyment in my English lessons that even when I'm in so much pain to the point its unbearable, I still join because of how enjoyable and interesting the lessons are. 
However, this is not the only teacher I want to give thanks to. My Maths teacher Vicky Shipman. makes my maths lessons so much fun and enjoyable she draws animals on the screen as a well done and it aways brings a smile to my face even when I'm in so much pain."  – Year 8 student  
"I would like to thank you Ciara for teaching Emma in your lesson for the last months. Emma has really enjoyed your lessons and having you as a teacher and supporting her. Once again thank you." – Michelle, parent of Year 11 student  
Head of Academy21, Clare Brokenshire adds her praise too:  
"It is wonderful to read such positive and heartfelt praise from our students: we know that all of our teachers make a difference to their lives on a daily basis and there a lots of unsung heroes. I would like to offer my thanks to the whole team as well. You've all had a challenging year with a lot of change accompanying the massive expansion our company has undergone. Congratulations and thank you!" 
 Whether it's a past teacher who inspired you, a current teacher who helped you to understand a difficult subject, or a future teacher who will help you reach your goals, join us today as we take the time to thank the educators in our lives who have influenced us and given us the tools to succeed.