Support and Success for GCSE Resits with Academy21
At Academy21, we welcome students up to the age of 19 to join our online groups, participate in fully interactive lessons and improve their GCSE grades.
Post-16 students, who want to achieve or improve GCSE grades in core subjects, can attend Academy21 and prepare for re-sits in a safe online environment.
Academy21 is leading the way in online alternative provision. The benefits of online AP are vast, catering for learners who need additional or alternative support with their academic studies. Our KS4 courses in English Language, Maths and Science can be used flexibly, allowing students to complete their GCSE studies while continuing with further learning or vocational studies.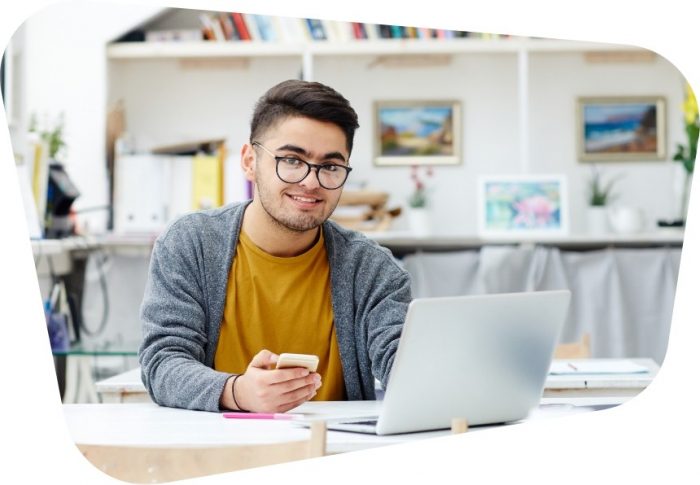 Why Academy21's provision is perfect for supporting with GCSE resits
Students up to age 19 learn online, eliminating the pressure and stigma associated with joining a younger class.
Our online learning environment is flexible and can be fitted around other studies.
Learners can access their virtual classroom ideally from school, but also from home or anywhere with an internet connection.
Students are able to address gaps in their knowledge and strengthen their understanding of key concepts through lessons with subject-specialist teachers.
Students develop study and revision skills to help them feel prepared for their exams.
Academy21 teachers are experienced in supporting learners with their wellbeing needs as well as their academic needs.
GCSE tuition can be used in schools with sixth forms and colleges to support students in achieving the grades they need for the next step in their education or career.
Our experienced and friendly team will be happy to visit you at your premises to discuss the specific needs of your learners. Let us support your students to achieve the GCSE results they need to move on in life.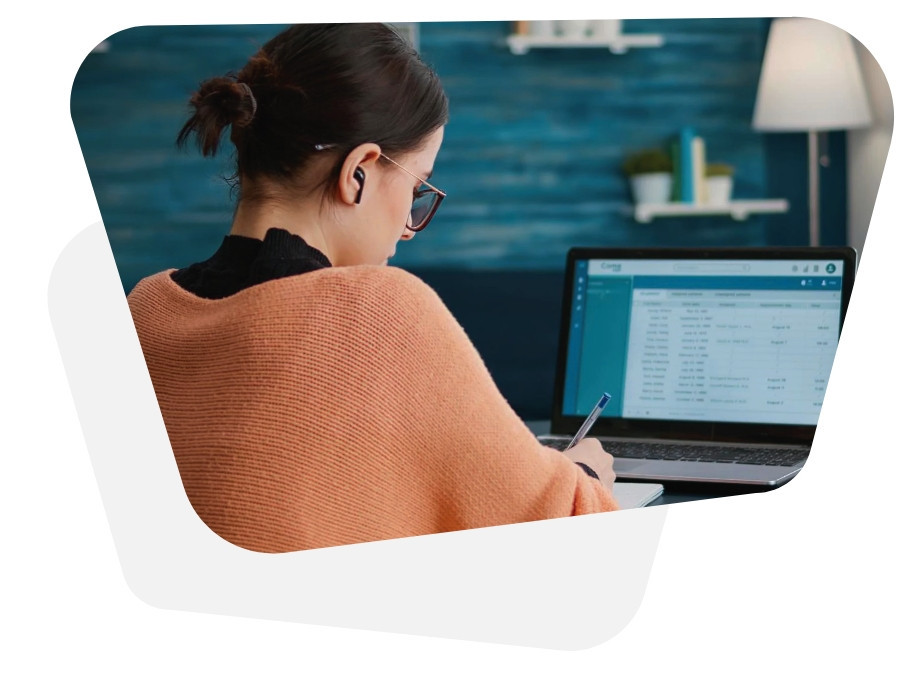 Building confidence and resilience for GCSE success
Under current rules, students who fail to get a grade 4 or above must retake their maths and English GCSEs until they leave school.
However, many students who find one or both of these subjects particularly challenging may feel disengaged and demotivated when it comes to resits. They can also feel alienated and frustrated if their peers aren't having to study for resits. With their confidence knocked, it can leave them on the back foot – hence the staggeringly low proportion of pupils who pass on their second or subsequent attempts.
Academy21 supports learners to grow in confidence
Academy21 teachers understand the importance of building a rapport with each student and developing emotional resilience, motivation, self-belief and confidence.
Teachers help students identify their weaknesses and learning gaps. With the use of break out spaces the student can communicate 1-2-1 with the teacher answering subject specific questions, this then enables the teacher to adapt their teaching style and provide a provision tailored to the students individual needs. Learning can then focus on areas in which the student needs to improve, with plenty of practice of simple scenarios, the use of different types of media the teacher can provide both written and in verbal feedback.
Regular updates on progress helps learners to notice their achievements, feel proud and grow in confidence.
Rather than delivering and repeating facts, our lessons are engaging and students are supported in developing study and revision skills that suit them personally. This includes learning styles, time management and exam techniques.
My teachers have all been so good so I would like to thank them all
"I would like to thank Mel Jones for 2 years of ICT lessons and guiding me through my first lot of exams last year and building up my confidence that I could do this. Also for keeping me inspired and motivated to go into Computing."
Christopher
GCSE student
"I really can't thank Academy21 enough"
"I really can't thank Academy21 enough, as [my daughter] would never have been able to access her GCSE's and have the chance of going to college without it.
She has been able to be in control (as much as possible) of her education and she has absolutely thrived. She seems to really enjoy her lessons and has fabulous teachers. She is always telling me about what she has learnt and has a really good work ethic. Whereas prior to attending Academy21 she had spent one hour a day in school for the whole of year 8 and didn't attend school for the whole of year 9. Her mental health was at rock bottom and there seemed no way out. Online schooling was my only hope and it's turned out better than I could have ever hoped."
Hayley
Parent
GCSE Resists FAQs
How many students resit their GCSEs?
In 2021, there were an estimated 100,000 students in the UK who resit their GCSEs. This number has since increased, as more students are realising the importance of having good GCSE grades.
Why do students resit their GCSEs?
There are many reasons why students might resit their GCSEs. Some students may not have done as well as they hoped in their first attempt, and they want to improve their grades. Others may have missed some exams due to illness or other reasons, and they want to make up for lost time. Still others may have changed their mind about their future career plans, and they need to improve their grades in order to qualify for their chosen course.
How can students resit their GCSEs?
There are a number of ways that students can resit their GCSEs. They can either retake the exams at their original school, or they can take them at a different school or college. There are also a number of private companies that offer GCSE resit courses.
What are the benefits of resitting GCSEs?
There are a number of benefits to resitting GCSEs. First, it can help students improve their grades and boost their confidence. Second, it can give students a better chance of getting into their chosen college or university. Third, it can help students develop good study habits and time management skills.