How Our Online Provision Works
Flexibility and quality of provision are fundamental to schools and local authorities when they consider alternative providers, be it for in School provision or EOTAS.
Pupils enrolled with Academy21 can learn from any suitable location where there is a broadband connection and computer. This is usually from a home, school, PRU, AP setting or other learning centre. Learners remain on roll locally with all attendance and progress data provided 24/7 to the designated school or local authority officer via our online reporting systems.
Our experienced, subject specialist teachers deliver lessons via our online classroom to groups of up to 15 learners who will be logging in from all over the country. The classroom is easy to navigate and use and provides the opportunity for each pupil to manage their level of interaction with their teacher, peers, lesson activities and content.
Our Welsh Curriculum
We offer a broad and balanced academically focused curriculum in Wales, supporting learners in receipt of alternative provision or EOTAS in years 3 to 11.
Our Year 11 Exam Courses are aligned to the Welsh Curriculum Framework (Literacy & Numeracy Framework, Digital Competence Framework, Cwricwlwm Cymreig).
Find more detail on our curriculum offer for Key Stage 2, 3 and 4 in the following tables.
Key Stages Two is offered on a case by case basis in consultation with the school, mentor and family. Our Key Stage Two and Key Stage 5 provision is currently delivered through our sister school, King's InterHigh, and therefore the educational experience and platform has some notable differences with the platform and delivery of Academy21.

Students joining KS4 courses in Year 10 will join our regular Edexcel/AQA courses for that year and transfer to our Welsh Curriculum WJEC courses for their Year 11 study and exam preparation.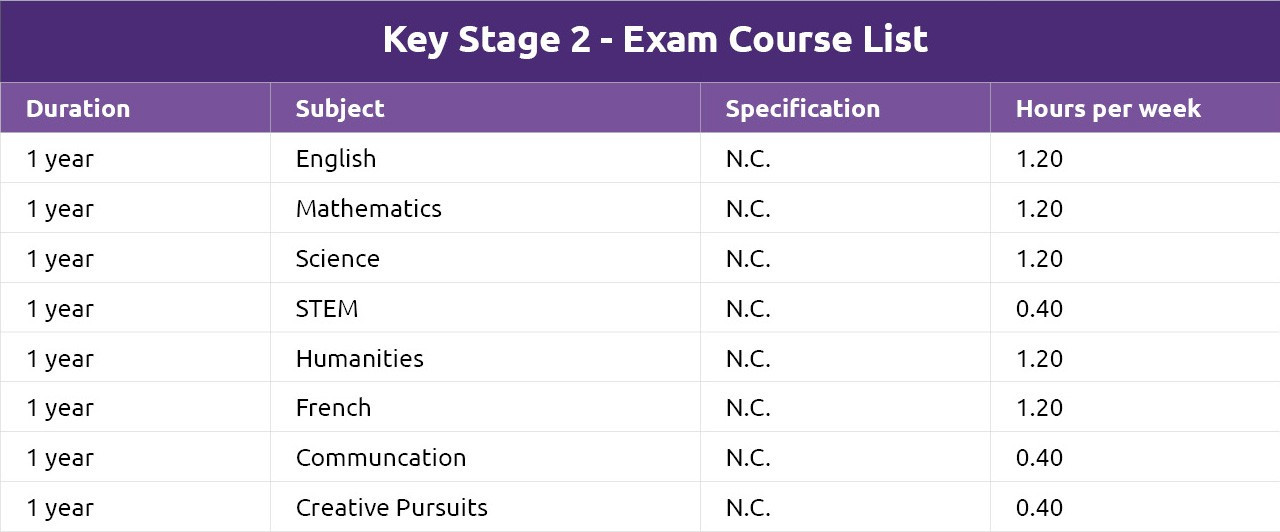 Download our Mini-Guide to Online Alternative Provision in Wales by clicking here.
Find out about the customers we are working with in Wales. Click here to see what others say and how we can help support your students in need of alternative provision in Wales.
Why Academy21?
Everyone at Academy21 considers it a privilege to work with the young people enrolled with us. The services, support and achievements we aim to provide are grounded within our school ethos which is based on the following seven core principles.
Personalisation
Every student we work with is treated as an individual. We work closely with school and local authority colleagues to provide the same opportunities as their peers in mainstream school and help them achieve their academic goals. We tailor our provision to the needs of the individual ensuring that however long they may be learning with us, their individual needs are understood, so they can enjoy their study in a safe, secure and supportive learning environment.
Flexibility
As your needs change from week to week, you require services that can respond quickly and efficiently to that change and at no additional cost to your school or service. We fully understand that the services you need to support your students must be scalable, able to flex up and down in response to demand and still ensure every student is treated as an individual, whether they are placed with us for days, weeks or years.
Transparency
Monitoring of student engagement and achievement starts with a 360º view of the individual. From real-time attendance and engagement data for offsite learners to individual and detailed cohort reporting, our comprehensive online reporting systems ensure all student data and tracking is available 24/7. Monitoring progress from baseline and regular assessment through to final examination, we provide a comprehensive approach to learning and progress assessment.
Security
We employ a comprehensive and proactive approach to safeguarding and child protection for the vulnerable young people we support. That approach has been quality assured by numerous local authority commissioning processes and is strengthened by our secure online reporting systems. Our technical infrastructure uses cloud services built to ISO:27001 standards, providing the highest data security and offering increased flexibility, scalability and resilience. This ensures service continuity for all of our customers.
Partnership
We view our clients as partners in the delivery of our services. Our approach places the learner at the centre of that partnership, and we communicate directly with school and local authority professionals with honesty, integrity and transparency. We work proactively with all stakeholders to ensure the best possible outcomes for each individual learner.
Quality
Excellence in our teaching and learning starts with strong academic leadership supported by extensive teaching experience in mainstream, SEN, alternative provision and online settings. We are firm believers in the transformative power of education and the value of an integrated and holistic pedagogy. Quality of teaching and learning is therefore underpinned by our curriculum and pedagogy which focuses on Learned Knowledge, Learning Skills and Learning Dispositions.
Best Value
Delivering and evidencing best value is a key part of any public sector commissioning process. With increasing demands on a pressurised budget, schools and local authorities face difficult decisions in the coming years to balance quality, progression, outcomes and the cost of alternative provision. We offer our customers different pricing models that ensure they are able to respond to short, medium and long-term demand for alternative provision and to increase or decrease the service provision as those needs change.
360°
monitoring available
24/7
student data & tracking
800+
Schools partnered this year
Assessment & Reporting
Assessment and monitoring is provided through direct access to our online systems, ensuring complete transparency of student attendance, engagement and progress.
We work in close partnership with schools, local authorities and parents to ensure a personalised approach and work directly with a nominated 'Learning Mentor' from the school or service for each student. We offer baseline assessment in core subjects where no existing student data is available and regular assessments to monitor progress against target outcomes. Our system also makes available lesson by lesson attendance and engagement data, as well as weekly and full termly reports.
Cost-Effective Solutions
We provide a range of different commissioning options from short trial through to annual pricing, to support you to budget more effectively and reduce costs. We consult with schools and local authorities to find the right commissioning option for them. There is no minimum purchase, no block booking and we do not require you to purchase credits in advance. Contact us using the form below for a bespoke pricing model that suits your needs.
Term dates & timetables
Timetabled lessons across all key stages are supported by 24/7 access to recorded lessons in the event that learners are unable to attend.
Key Stage 2 and 5 classes operate a 35-week academic calendar. Key Stage 3 and 4 classes run over a 38-week academic year and we provide flexible timetabling to meet individual student needs.
Key Stage 2 lessons run Monday to Friday through the morning. Key Stage 3 and 4 learners receive four live lessons each week in each subject delivered from Monday to Friday and will have individual tutorials with their subject teachers. Key Stage 5 lessons are run from Monday to Friday each week.
Work with us! Take your next steps to refer a pupil
Within 48 hours your vulnerable pupil could be learning online with Academy21. We pride ourselves on an efficient turnaround and encourage you to get in touch if you have a vulnerable pupil in need of alternative provision.