Sandro Capozzi
Personalised learning for your students with Academy21's AI-powered platform
Truly personalised learning is a reality with online alternative provision at Academy21. Alongside teacher led adaptations, we use the power of artificial intelligence to guide every student on a personalised pathway to master their learning and achieve strong academic outcomes — no matter how complex their needs.
The challenge of differentiation
Whether 'differentiation' or 'adaptive teaching', tailoring education for students with different needs and prior knowledge can have its challenges. 
Even outside of the 17.3% of pupils in the UK with special educational needs, all students learn at different paces and in different ways. Working with those strengths and differences is key to helping every child excel — especially with young people who are falling behind or at risk of disengagement — but teaching to 30 unique learning profiles at once has always been a time-intensive task for teachers. 
Now, at Academy21, we're proud to be pioneering a solution that supports our teachers to make personalised education a reality: Inspired AI. 
Personalised learning with Inspired AI
As part of Inspired, the world's leading education group, all pupils learning with Academy21 now have access to Inspired AI. 
Inspired AI is a revolutionary online platform that creates a personalised learning pathway for every individual student, filled with bite-sized learning tasks that bridge their specific knowledge gaps and solidify understanding. 
With interactive activities and low stakes assessment tailored to their needs, every single pupil at Academy21 is empowered to master those crucial topics in English, maths, and science — no matter how much learning they've missed or how much difficulty they've had in the classroom in the past. 
How the platform works
There's far more to this AI than what you might know from  experiences with ChatGPT. It's not a chatbot, it can't be misused, and it doesn't just feed students information.  
Instead, Inspired AI has been engineered from the ground up specifically for education. Powered by artificial intelligence algorithms, the platform is able to truly understand each student's unique pace and abilities, then present them with the right learning tasks and micro quizzes at the right time.  
As an example, take the child who's struggling to get to grips with division. Even in the most adaptive of classrooms, there may not be enough time to work with each child 1-on-1 until they master the topic. Worse, that struggle will go on to pervade their understanding of concepts that build on division, from fractions to ratios to statistics.  
Now, that pupil can access their own supplementary learning pathway, personalised to them based on their pace and their input from their teachers. With that pathway, the pupil can continue to practice those tricky parts of division that their teachers and the platform have identified until they're completely confident. If you're still struggling to picture it, think of Inspired AI like a superpowered personal tutor. It learns where each student needs help, guides them through perfectly tailored activities, and keeps them motivated to learn to mastery.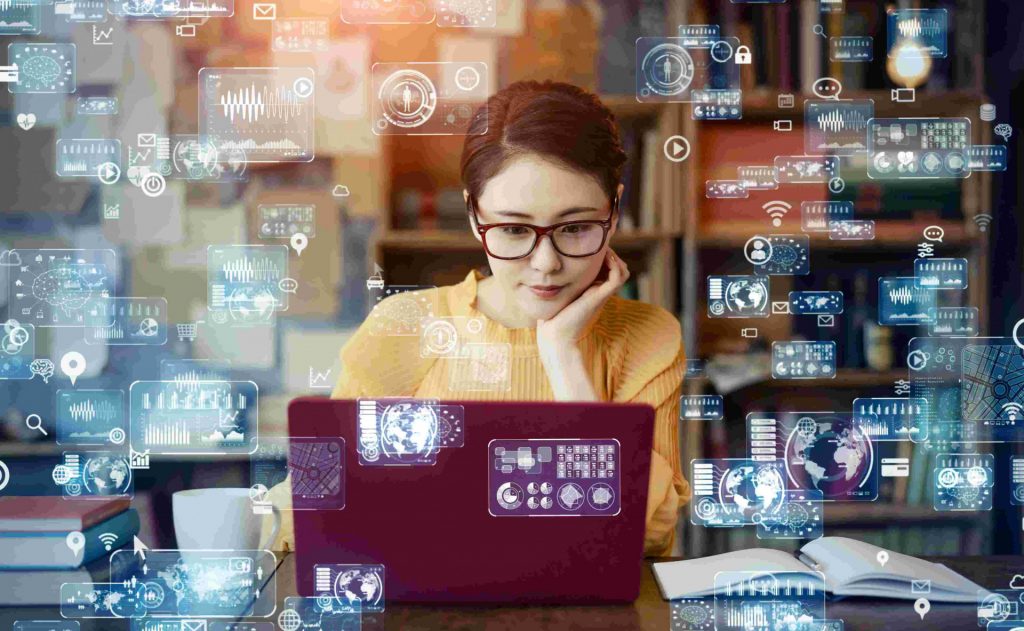 A complement to great teaching
Amidst worries of jobs being lost to AI, it's important to note that this platform is not a replacement for teachers — far from it, in fact. Inspired AI works so well because it's a complement to the high standard of teaching we uphold at Academy21. 
When you choose Academy21, your pupils get the very best of both: all the interactivity, expertise, and personalised attention of our small, live online classes plus the benefit of a revolutionary technology to help them progress even further. 
Behind the scenes, meanwhile, our Academy21 teachers can craft even better lessons to suit the whole class using the rich data Inspired AI brings us. Our educators will always be the figureheads who teach and guide our students to thrive; this technology is the supplementary tool that takes learning to the next level.  
What it means for your students
At Academy21, flexible and personalised learning has always been a pillar of our alternative provision. We already offer a range of options and services that schools and local authorities can mix and match to meet their students' needs.  
Our optional weekly consolidation classes and one-to-one tutorials, for example, are another way we help students who may be struggling. Inspired AI is a natural next step for us, our customers, and the pupils who learn with us.  
While artificial intelligence may seem like a new phenomenon, our wider Inspired Education Group has been trialling, testing, and optimising the platform for quite some time, and the results have been truly remarkable. 
Our internal case studies show that students using Inspired AI can improve their achievement by an entire grade boundary on average. For many pupils, this can be the boost that gets them the strong exam outcomes they need for the future.  
All the while, pupils get to build their confidence as they catch up with their peers. We've even found that learners are eagerly logging onto the platform outside of their recommended study time. Focusing on where students struggle and motivating learning with feedback, badge, and other forms of recognition, Inspired AI can be an incredibly powerful tool in rebuilding a disengaged student's enthusiasm for learning and setting them on a path to success. 
Work with Academy21
The future of alternative provision is here at Academy21. To learn more about how we can re-engage your students, bridge their gaps, and set them on a path to progress, reach out to our experienced team.