Why choose Academy21?
We bring students with behavioural, medical and mental health needs a pathway to achieve strong, recognised outcomes.
We work in partnership with schools, local authorities, pupil referral units and others to ensure students receive the best support possible.
Our high-quality, cost-effective and tailored provision helps students, who may struggle to cope in mainstream education, thrive.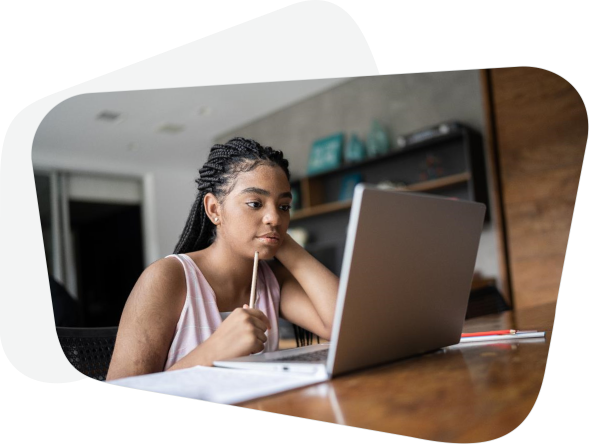 Our Provision
Our provision is academically-focused with a broad and balanced curriculum for years 7 to 11. At Key Stage 3 our Skills Builder courses are designed to provide the knowledge and skills to enable students to progress onto GCSEs.
At Key Stage 4, many of our GCSE courses can be studied for 1 or 2 years depending on need, and for those students where GCSEs aren't appropriate, we offer a range of functional skills courses.
All students also have access to:
Live inductions to help students have the best possible start
One-to-one sessions with subject teachers for additional, personalised support (bookable by the mentor)
Weekly Active Time sessions to support health and wellbeing
Quality Education
All of our teachers are fully qualified and DBS checked, and we follow strict safer recruitment protocols. We are approved providers on many different Local Authority alternative provision frameworks. Each framework is reviewed annually and quality assured every year by each individual authority.
Our wonderful team of teachers has extensive mainstream, SEN, alternative provision and online teaching experience. All of our teachers have chosen to move into Alternative Provision, they exude energy and enthusiasm for their subjects and are passionate about teaching vulnerable learners.
Daily live lessons are supported with extensive supporting content, interactive activities and engaging learning pathways tailored to each student's needs.
Tailored Support
Academy21 offers a range of services that can be commissioned quickly with no requirement to make long-term financial commitments.
We currently provide more than 800 establishments with services directly designed to support their needs and those of their young people referred to us.
There are many ways our provision can be used to support your pupils, from short-term respite and early intervention in their homes, to long-term academic support that complements your own pastoral interventions.
Whether your pupil requires multiple GCSE subjects or only one functional skills course, our dedicated support team will ensure they receive a timetable that meets their needs.
"We have worked with Academy21 for years now, so we are very happy with what they have developed. We can access everything that we need. From the reports we can see how much a young person has engaged, understood, and interacted. We have seen some very positive outcomes for our students. Some have gained excellent results and they've moved on to further education and then university. I think Academy21 represents good value for money, it's good teaching and it produces good results."
Julia Holder
Head of Apollo at Haybrook College
"Without Academy21 many of our vulnerable kids would have left school with absolutely nothing! Instead, they were able to continue to engage with learning and leave with GCSEs. Rather than punishing these vulnerable students, with Academy21 we have been able to intervene and get to the root of their individual problems."
Nathalie Ehlinger
Manager, Abbeyfield School
"Academy21 has been a fantastic resource to find. At a time when alternative provision providers are lacking in our authority, Academy21 has provided high quality provision in a range of subjects. We have students accessing the provision from year 7 to 11 and we have seen students on the brink if exclusion or school refusers, reengaging with their learning and progressing. The communication from set up, during lessons and regarding GCSEs is excellent and I would recommend to other schools."
Nina Kilday
Asst. Headteacher, All Saints Catholic Academy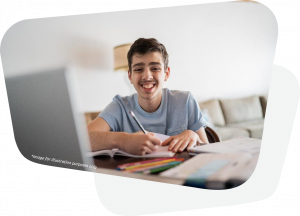 Read more testimonials
Commissioning Academy21
Our dedicated team of Partnership Managers and Account Managers work closely with the schools and local authorities in their regions. Together with our team of Regional Client Administrators (RCAs) they are on hand to provide you with customer support from start to finish.
We are dedicated to providing the highest levels of service and the most efficient commissioning process for every partnering school. We can enrol new students in as little as two working days.
Next steps – what to expect
 If you want to know more about how we work, discuss how Academy21 could be implemented in your setting, or enrol a student straight away, contact our team using the form below or by calling 0800 208 8210. Please let us know how you heard about us when you call.
You'll be connected with your regional Partnership Manager (PM), who can discuss your needs in detail. Between you, you may agree to meet in person, or if you prefer, the entire process can be completed by email and phone to save you time.
You'll be provided with a bespoke quote that matches your needs. Once you accept, your account will be set up and you'll be sent a link to complete our online enrolment form. We'll also connect you with your RCA, who will become your personal point of contact for all your onboarding needs.
Finally, you will receive two set up emails: one which allows you to access your mentor portal, and one with login information to be shared with your student(s). Please note, the customer support team only communicates with mentors, and never directly with students.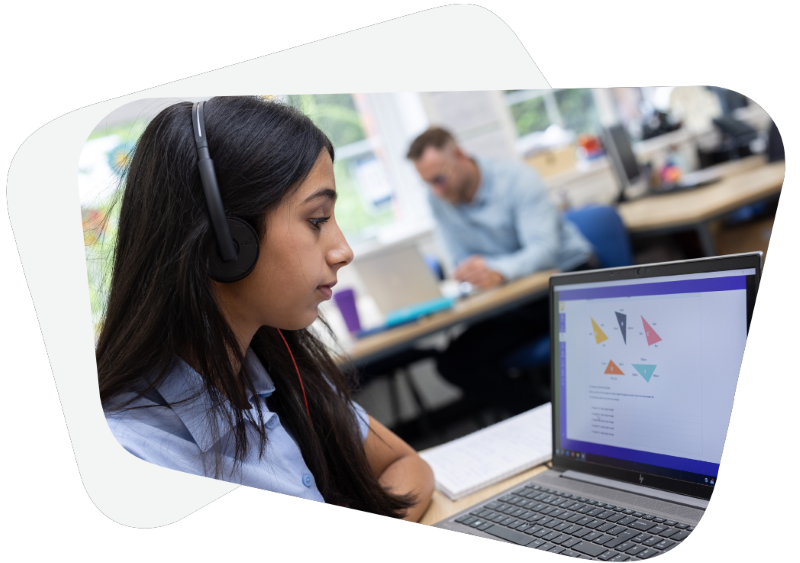 Contact us to get started
Call 0800 208 8210 or complete the form below
One of our dedicated team will contact you to answer your questions, arrange any follow up meetings that are required, and guide you through the process of enrolling your first student(s).